Saenger Theatre - New Orleans
This November, the Saenger Theatre in New Orleans will make your circus dreams come true with Holiday Dreams: A Spectacular Holiday Cirque! This magical experience will take over the Saenger Theatre – New Orleans on Sunday, 27th November 2022! Get ready for an exciting holiday presentation of the most outstanding circus acts in the world! The show is guaranteed to provide amazing visuals thanks to state-of-the-art lighting technology, holograms, and interactive lasers! If you want to bring your family to a fantastic show, Holiday Dreams: Spectacular Holiday Cirque is the perfect event that can create memories that will last a lifetime! So hurry and grab your tickets now and experience the most groundbreaking circus of the season!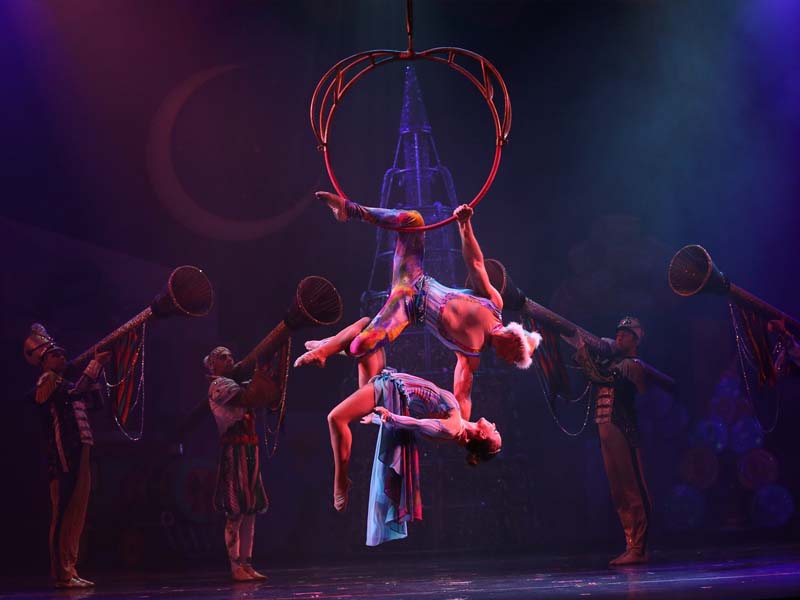 Holiday Dreams, A Spectacular Holiday Cirque is the creation of producer and director Fernando Quevedo. Holidays Dreams was developed to create a magical experience for the whole family using incredibly talented performers and advanced technology. Quevedo conceptualized the show after drawing inspiration from his father, who was also a circus performer. "I remember being very young, growing up in Europe, and watching my father perform in an amazing circus, and it was magical! The artists worldwide performed incredible acts that mixed entertainment and daring routines." After coming to America with his father, who performed for a Las Vegas residency, Quevedo was disappointed because most circus shows in the city only allowed adult audiences. "I couldn't go see my father perform! My father would say, 'Well, create a show and hire me and let all the kids in!.'
And so he did. Holiday Dreams was born. After partnering with an Ohio-based venue, Holiday Dreams was entirely booked for the winter season and sold more than 25,000 tickets. This was quite an accomplishment for a brand new circus show. This season, Holiday Dreams will go on tour to entertain both children and adults! Guests can look forward to amazing visuals brought by hi-technology holograms, lasers, and projections.
Bring your family Holiday Dreams, A Spectacular Holiday Cirque this Sunday, 27th November 2022, at the Saenger Theatre and enjoy the award-winning specialty acts, comedy numbers, and cirque performers! Tickets are now available!