Saenger Theatre | New Orleans, Louisiana
One of the world's most significant blues guitarists, Joe Bonamassa, will Play the Blues For You this Wednesday, March 8, as he performs in New Orleans' Saenger Theatre. As part of his 2023 US Spring Tour, Bonamassa's show is in support of his latest studio album, "Time Clocks." The esteemed guitarist will perform his massive hits and all the 10 tracks from the newest album, including "Notches," "The Heart That Never Fails," and "Mind's Eye," among many others. If you want to experience Joe Bonamassa and his all-star band at their best, get your tickets today and prepare for an evening of amazing guitar riffs, fantastic hits, and superb musicality that only Bonamassa can deliver. Hit the "Get Tickets" link to reserve your tickets as early as today.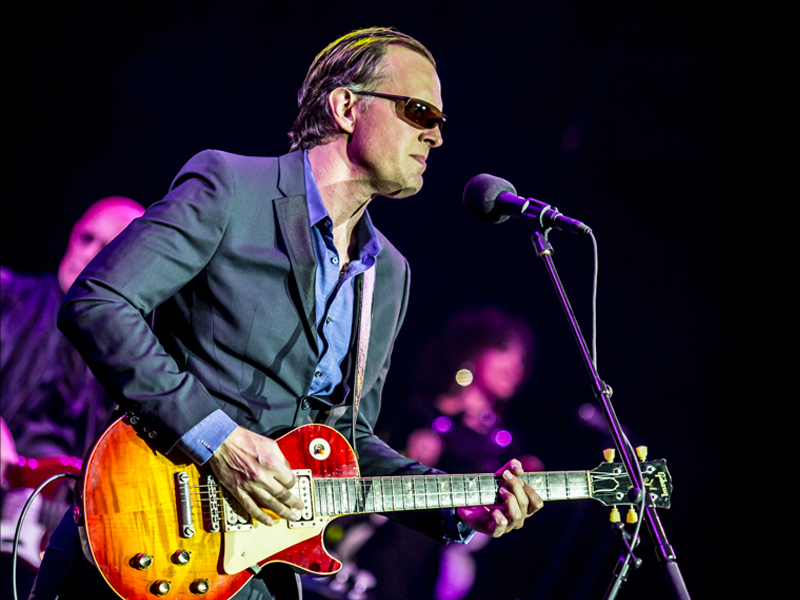 Blues rock guitarist Joe Bonamassa honed his exceptional skill in guitar playing through the influence of Eric Clapton, Jimi Hendrix, and Stevie Ray Vaughan, starting when he was only 4. At the age of 12, he already had his own band named "Smokin' Joe Bonamassa." At 18, he became a member of "Bloodline," a band composed of sons of household musicians. The band did not attract much attention but opened many opportunities for him.
His solo career started in 2000 with his blues album "A New Day Yesterday." It reached the No. 9 spot on the Billboard Blues chart. From 2002 to 2006, his albums consistently reached the top 1 on the Billboard Blues charts. In 2009, his dream came true when Eric Clapton played with him in a concert at the Royal Albert Hall in London. Another checkmark on his bucket list was the "Beacon Theatre: Live from New York " album, which came out in 2012, featuring Paul Rodgers. His discography grew extensively during the 2010s as he collaborated with many musicians and recorded solos. He has 16 studio albums, 17 solo live albums, and many more.
In his US Spring Tour, Bonamassa will perform at the Saenger Theatre – New Orleans on Wednesday, March 8. To see him live, reserve tickets by clicking the "Get Tickets" button.