Saenger Theatre | New Orleans, Louisiana
The healing music of the Grammy award-winning praise & worship singer, Lauren Daigle, will envelop the walls of Saenger Theater this December 10 as she brings her "Behold Christmas Tour" to New Orleans. Be enthralled by Daigle's smoky and unique alto singing voice in a night filled with Christian songs that will bring you closer to the Lord Almighty. Sing along to Daigle's chart-topping hits such as "Rescue," "Tremble," "You Say," and many others. Let her soulful voice bring cheers and inspiration to your holidays. Grab your tickets today by clicking the "Get Tickets" link on this site.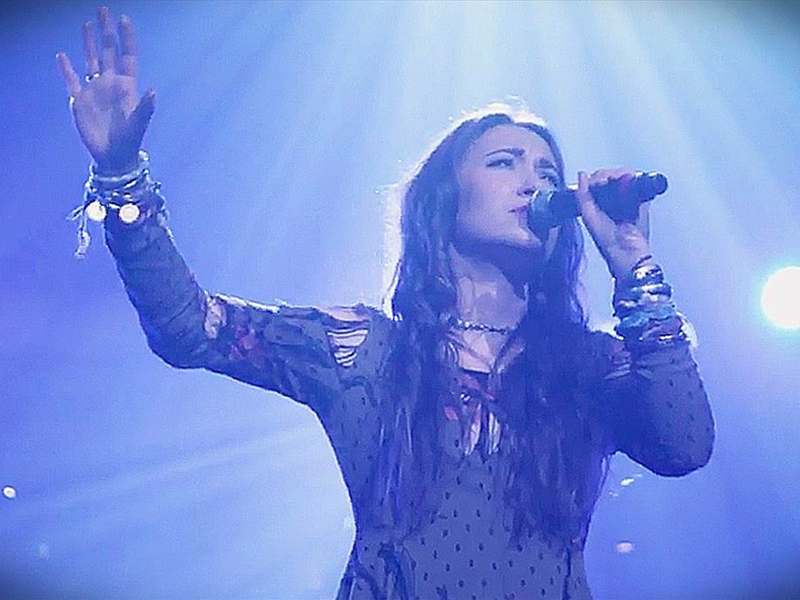 Lauren Daigle is an American contemporary Christian singer that has been gifting the world with soulful and healing music. Known for her smoky and unique alto voice, she has been compared with Adele, but her distinctness comes out – it is with her heartfelt gospel singing.
Lauren grew up always having music and praise and worship guiding her. These also were the motivations that kept her spirits up when she was inflected with a severe illness that kept her out of school for two years during his teenage years. She always sang her heart out, and people saw her potential. Finally, in 2015, she was blessed with a chance for his songs to be heard by everyone when her album "How Can It Be" immediately topped the Billboard Christian Albums Chart and the top 20 of the Billboard charts for all genres. This made her a breakout artist. Later, the album bagged the 2016 Billboard Award for Top Christian Album and received a Grammy nomination for Best Contemporary Christian Album. The album was followed by "Look Up Child," an even bigger success than the predecessor album. This album earned her two Grammy wins for Best Contemporary Christian Music Performance/Song (for the single "You Say") and Best Contemporary Christian Music Album in 2019. More is to expect from this fantastic artist.
Fans of Daigle's uplifting music, catch her at Saenger Theatre – New Orleans on Saturday, December 10. Tickets are now available!