Saenger Theatre | New Orleans, Louisiana
Sensational comedian and host Trevor Noah recently made headlines when he bid farewell to his viewers at Comedy Central's Daily. But it was not the last time we saw the Emmy Award-winning comedian. He recently announced a massive 2023 outing titled Off The Record Tour. The much-awaited trek consists of 40 dates across major cities, including a coveted stop in New Orleans! On Friday, 12th May 2023, Trevor Noah is slated to conquer the Saenger Theatre! Comedy fans have a lot to look forward to on this monumental show, such as new material, fresh anecdotes, and just plain, good ol' comedy! Hurry and score your tickets now to see Trevor Noah at the Saenger Theatre!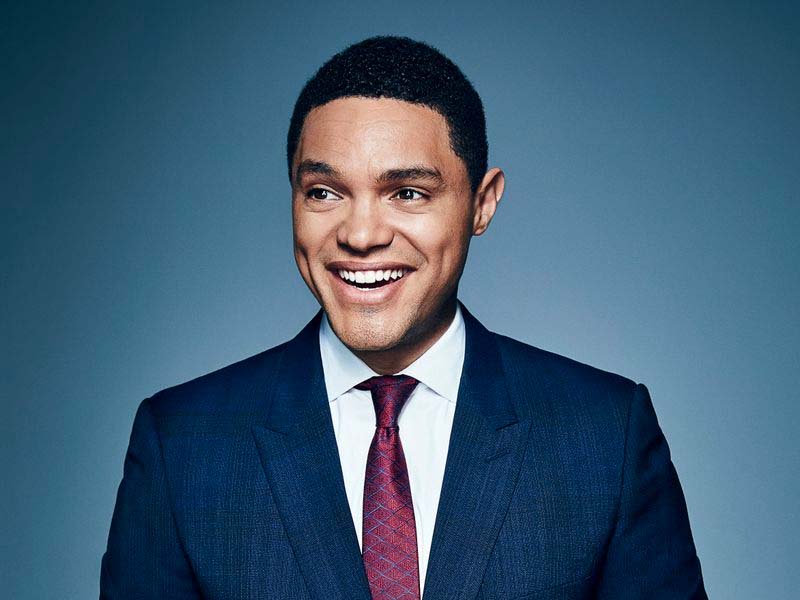 In 2022, Trevor Noah wrapped up a massive world tour and sold out major arenas. The outing was also followed by the release of Noah's latest comedy special, I Wish You Would. As fans anticipated, the special was packed with observational comedy, impressions, and hilarious revelations about communicating and traveling in a foreign country. The seven-time Emmy Award winner was the host of the unprecedented satirical news program, The Daily Show, since 2015. In 2022, Noah had several remarkable gigs aside from his massive world tour. He hosted the 64th Annual Grammy Awards and the White House Correspondents Dinner.
In 2017, Trevor Noah was included in The 35 Most Powerful People in New York Media. The following year, he was named one of the most influential people in the world by Time Magazine. He has produced, written, and featured in 12 comedy specials, his latest being the highly-anticipated Netflix special I Wish You Would. Moreover, his time with The Daily Show has earned him multiple nominations and wins from NAACP Image Awards, Primetime Emmy Awards, the Glaad Awards, MTV Movie and TV Awards, Grammy Awards, and many more.
Tickets to see Trevor Noah at the Saenger Theatre – New Orleans on Friday, 12th May 2023, are now available!