Saenger Theatre - New Orleans
By popular demand, grunge metal band Alice In Chains have extended their 2018 tour from Fall into Winter. Now, they're headed to the Saenger Theatre – New Orleans on Tuesday 23rd October 2018 – tickets are available now, but are bound to sell fast so don't wait too long! Hit the "Buy Tickets" button to grab yours while you have the chance!!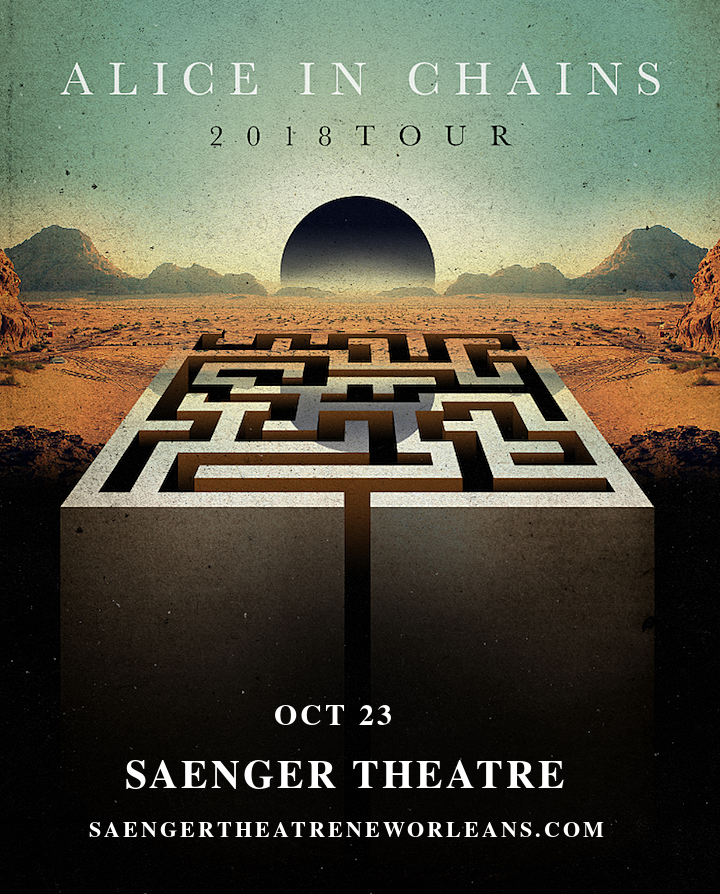 Primarily recorded in the band's hometown of Seattle, "Rainier Fog," is an incredible long-waited return to form for the band, whose last album "The Devil Put Dinosaurs Here" was released all the way back in 2013. With the latest new band members William DuVall and Mike Inez replacing Layne Staley and Mike Starr, Alice In Chains' sound continues to evolve and develop in ways nobody would have expected.
Hitting number one on the Billboard 200 chart, the album has clearly already been a big hit with fans, and as for critics, the band have seen rave reviews across the board, with Metal Hammer writing; "each track showcases masterful songwriting and inspired lyricism. Rainier Fog sees the band breathing new life into their signature sound, with a diverse and deeply emotional collection that history will surely view as a career-defining statement."
Don't miss out – get your tickets to see Alice In Chains NOW while they last!