Saenger Theatre | New Orleans, Louisiana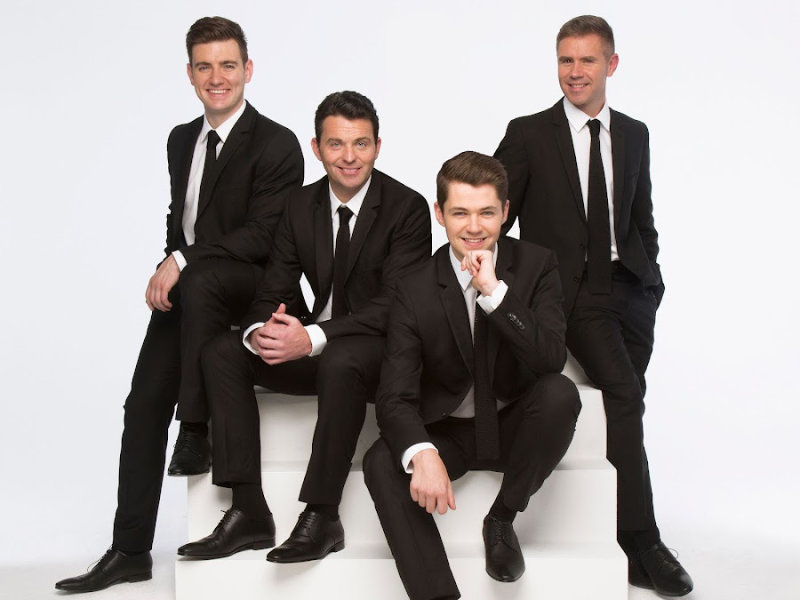 If you've had a hankering for the mysterious arts of the Celt, then look no further because the magical, mystical, and all-enchanting Celtic Thunder are on tour. The trek, titled Odyssey, will see them perform in 2 countries including the U.S. They'll be bringing their mystique to major cities across the country, including Minneapolis, Milwaukee, Shipshewana, and many more. Right here and now, we've got passes for what will be one of the best shows of the tour at the Saenger Theatre in New Orleans on Saturday, October 28, 2023. You can expect to be thoroughly blown away with their performance, and of course, making the whole thing that much better will be all of the amazing facilities and amenities at the venue. All you need to do now is click the "GET TICKETS" button above and pick out the best seats in the house, so what're you waitin' for?
There are so many reasons to fall in love with Celtic Thunder. They've an uncanny ability to blend traditional Irish music with modern sounds, and their vocal abilities are nothing short of amazing. Plus, when they perform on stage, it's a visual smorgasbord and their passion and energy on stage are infectious. This new tour will contain all of the above and more!!!
Known for their eclectic, theatrical style, they produce some of the highest-quality shows on the planet and are backed up by the Celtic Thunder Band during their concert tours. Each one of their shows features insanely beautiful yet dramatic scenery, highly choreographed staging, and stunning visual effects.
Born from the mind of Sharon Browne of Celtic Collections, the group formed in 2007 and made their debut at "The Helix in Ireland. They were so good that just one year after their formation, Billboard Magazine named them "Top World Album Artist." A title they received in '08, '09 and '11.
While the group members have changed, they're currently comprised of "Neil Byrne," "Emmet Cahill," "Colm Keegan," "Ryan Kelly" and "Damian McGinty," they've managed to keep the magic that has made them the outstanding group that they are.
Throughout the years they've release 12 albums, which include Celtic Thunder, Act Two, Take Me Home, It's Entertainment!, Celtic Thunder Christmas, Storm, Heritage, Voyage, Voyage II, Christmas Voices, and Mythology as well as best-of collection Homeland and there are no signs of them slowing down either.
They've toured many countries to huge applause, and fans just can't get enough of them. That's why anytime they pass through, you can bet your bottom dollar that they will sell out venues with ease; after all, they've been doing this for 16 years.
Watching a show of this caliber is one of the best things you're gonna get yourself to all year, but the only way to secure your spot is on this website right here and now. Be part of the lucky few that will enjoy this once-in-a-lifetime experience and avoid the disappointment of missing out.