Saenger Theatre - New Orleans
There's so much excitement brewing for upcoming Broadway performances at Saenger Theatre and it's clear to see why as Fiddler On The Roof has NOW been announced to join the line-up this Spring season! Come and be captivated by a flawless performance of the beloved story as it comes to Saenger Theatre – New Orleans on Tuesday 12th May 2020! Tickets are now available to book – secure your seats for a night of entertainment that you will never forget!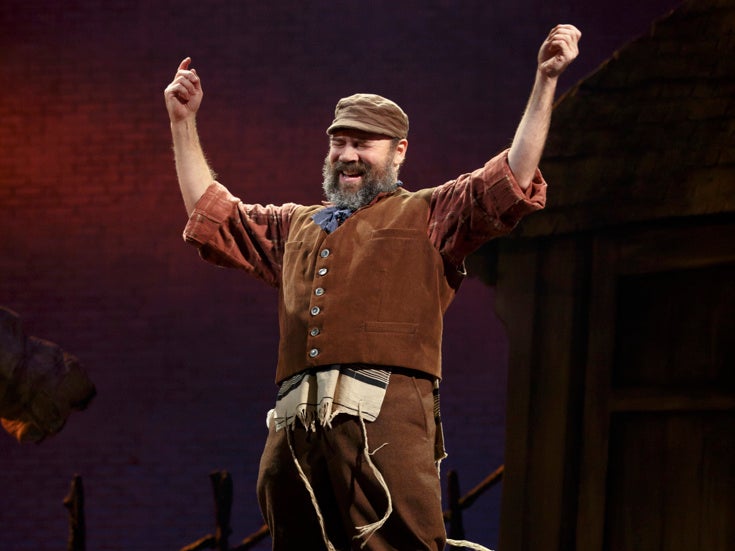 North American Broadway fans get ready as the classic tale of FIDDLER ON THE ROOF is told with all of its traditions. The amazing musical ventures into the heart of the family, as it tells the story of a Jewish man and his life. With love and laughter, Fiddler On The Roof has become a long standing favorite production and now with an incredible team of the talented cast members and Tony®-winning director Bartlett Sher – you can experience it LIVE as it hits Broadway theatres this coming Spring!
The Fiddler On The Roof musical brings to the stage a collection of songs from "Tradition," "Sunrise, Sunset," "If I Were A Rich Man," "Matchmaker, Matchmaker" and "To Life (L'Chaim!)." This masterpiece will be hitting the Saenger Theatre in New Orleans this May fit with a stunning orchestra, flawless dance from Israeli choreographer Hofesh Shechter, based on the original staging by Jerome Robbins! The brand new Broadway production stays true to the original, but brings a fresh pair of eyes to enhance the experience – don't miss out on your chance to see it all!
YEHEZKEL LAZAROV – TEVYE
The Isreali actor, Yehezkel plays the main character behind the story of Fiddler On The Roof – TEVYE. The talented performer trained at the Thelma Yellin Art School as a dancer and serving as a singer in a military band he joined the Bat Sheva Dance Company for four years. His incredible work led him to act, direct and celebrate his skills as a true on stage artist.
Yehezkel has played outstanding roles over the years from; Lisander in Midsummer Night's Dream, Figaro in The Marriage of Figaro, Avigdor in Yentel, Alexander Pen in Was It a Dream? (nominated for best actor), Rudi in The Aristocrats (nominated for best actor), Stempenyu in Stempenyu (by Shalom Aleichem), Dorian Gray in The Picture of Dorian Gray (dir. Yehezkel Lazarov), and most recently played Zach in A Chorus Line.
Now he will be teaming up with the rest of the cast for an unmissable production of Fiddler On The Roof in 2020!