Saenger Theatre | New Orleans, Louisiana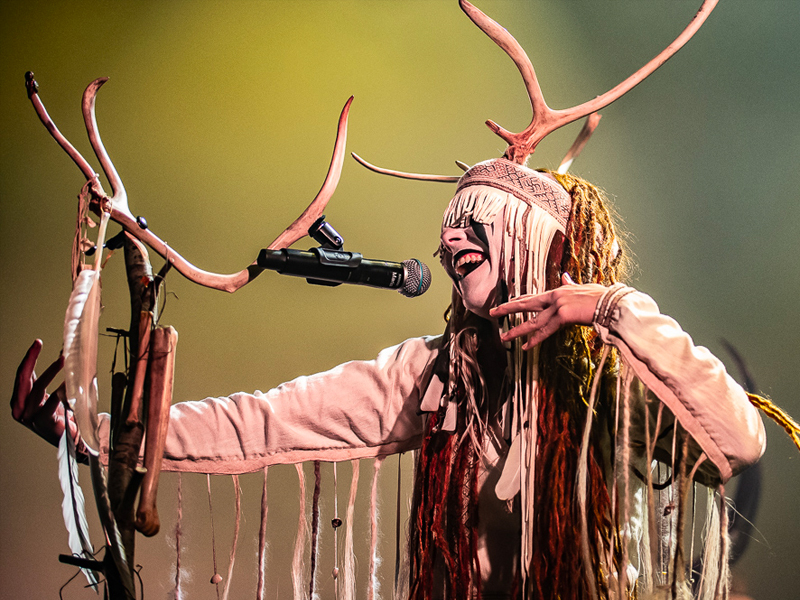 A spellbinding experience will come your way this October 27, as the Danish experimental folk band Heilung brings their eccentric music and performance to Saenger Theatre. Step into an enigmatic atmosphere where music, ritual, and history combine into one majestic performance. If you are looking for a unique concert experience connecting you to ancient art and music, this one's something you shouldn't miss. You will be mesmerized on this fateful Friday evening, witnessing Heilung channel the spirit of ancient Northern Europe. Heilung is known to not only give a splendid performance but also celebrate cultural heritage. Over the years, the enigmatic band continuously offers an exhilarating experience to their audiences— and this one won't surely disappoint as well. Get your tickets today and join the Danish sensation in a magical evening that inspires and enchants you. Hit the "Get tickets" link to reserve one for you and your friends.
Heilung is an experimental folk music band that dabbles in melodic dark ambient soundscapes. They elicit the inner raw form of human nature in the modern age. Their music is an embodiment of the philosophy in which the inner rudiments of nature are released from the depths of the listener. Their loyal fans sought out the relaxing and peaceful sounds that Heilung delivers every performance. Their songs are in multiple languages, primarily old languages such as Old Norse, Old English, and Old Saxon. They are an eccentric performative band of three talented singers. Their creativity and enigmatic forest and Viking aesthetic set them apart from other popular Indian and experimental music groups.
The band is composed of German vocalist Kai Uwe Faust, Danish multi-instrumentalist and studio engineer Christopher Juul, and Norwegian singer Maria Franz. Heilung was born in 2014 when the two pioneers sought to create a band that was anchored in the medieval and archaic music of ancestors from the dawn of civilization. Faust and Juul dedicated their life's work to creating the uniqueness and class of the sound they were embodying. Faust is a purveyor of Tibetan throat singing and an advocate of the Viking culture. He took a liking to the culture, and his passion for its richness became his central inspiration and aesthetic. Franz soon joined the band, and they debuted their performance at Castlefest and the Midgardsblot Metal Festival. Their debut album helped them take off their career, entitled "Ofnir," and was released in 2015. They soon established a steady fan base with their live album "LIFA," released in 2017. Their 3rd studio album, released in 2022, peaked at No. 9 and No. 25 on the German and Austrian album charts. "Drif" is an exploration of the transformation of togetherness and unity.
If you're up for some primal wildness and accept the inner spirit, Heilung will be trudging on those depths for the year. Their imagination and sense of class are an experience fans cannot wait to see. They've just announced their new US fall tour for the year, on a trek around the country. Collect your trinkets and artifacts and get ready for another Heilung performance! They'll be at the Saenger Theatre this 27th of October, so make sure to mark those calendars and get your tickets now!