Saenger Theatre | New Orleans, Louisiana
It'll Hurt So Good this February 24 that you might want to shout in excitement — because the legendary musician John Mellencamp will bring his "Live and In Person Tour" to Saenger Theatre. As part of his five-month-long tour, this concert will surely please the Rock n Roll Hall of Famer's devoted fanbase. If you're one of them, get your tickets as soon as possible so you can spend the evening bopping along to Mellencamp's signature hits, such as "Jack and Diane," "Pink Houses," "Hurts So Good," "Cherry Bomb," and many more! Witness the 70-year-old icon perform the classic heartland rock songs that have been ingrained in American society. Come with your friends and family because this will be one epic concert you wouldn't want to miss!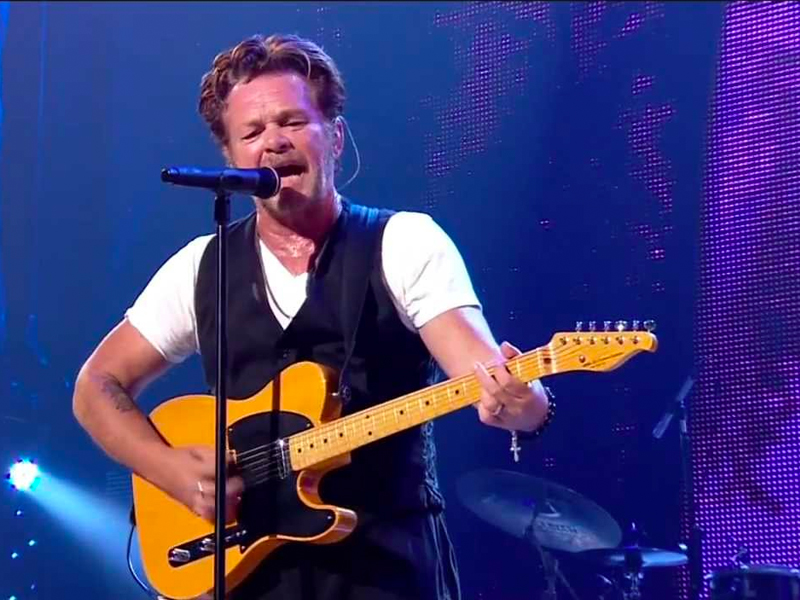 If you mention "heartland rock," John Mellencamp is the first name that pops into everyone's head. Because of his genuine emotion and dedication to his craft, his music was pivotal to the genre's breakthrough in the 1980s. His most popular songs are grounded in the everyday lives of regular people, especially in the Midwest. Thus, he embodies what ordinary people go through and aspire to be through his numerous songs that have proven to be timeless over the years.
Previously known as John Cougar, Mellencamp debuted with an album composed mainly of cover songs. Although the reception wasn't that cold, he did not get the overnight success he had initially hoped for.
He put out several albums, including "A Biography," which was a big hit in Australia, and "American Fool," his first massive success in the United States. After the success of "American Fool," John Mellencamp was finally given permission to include his last name as part of his stage name. In 1985 with the release of his album "Scarecrow," he began experimenting with alternative country music. Songs like "Pink Houses," "Lonely Ol' Night," "Hurts So Good," "Jack & Diane," "Crumblin' Down," "Small Town," "R.O.C.K. in the U.S.A.," "Paper in Fire," and "Cherry Bomb," among many others became radio staples and landed into the top of the charts.
In the United States, 22 of his songs have entered the top 40. On Billboard's Hot Mainstream Rock Tracks chart, seven of his songs have topped the charts. He's up for a total of 13 Grammys and won one. He entered the Hall of Fame in 2008 after a long career in the music industry and was inducted into the Songwriters Hall of Fame in 2018.
This year, John Mellencamp announced that he would be embarking on a massive concert tour that will commence on February 5 in Bloomington, Indiana. The 76-performance trek will stop at Saenger Theatre on February 24. If you are a big fan of Mellencamp, this is your chance to see the legendary musician live. Get your tickets here by hitting the "Get Tickets" link.