Saenger Theatre | New Orleans, Louisiana
Are you ready to witness the live performance of one of the most sought-after Christian artists of today's generation? Elevate your concert experience this December 11 by attending the concert of the one and only Lauren Daigle. Yes, the Grammy award-winning singer-songwriter will be back at the Saenger Theatre for the second night of her "Behold Christmas Tour." This is not only a concert you want to experience but a praise and worship event you need to attend. Daigle's soulful and powerful voice, backed up by her equally talented touring band, will fill your Sunday night with delight and inspiration. If you missed booking tickets for the first night of her concert, grab this chance to see her live by clicking the "Get Tickets" link. Hurry before tickets run out.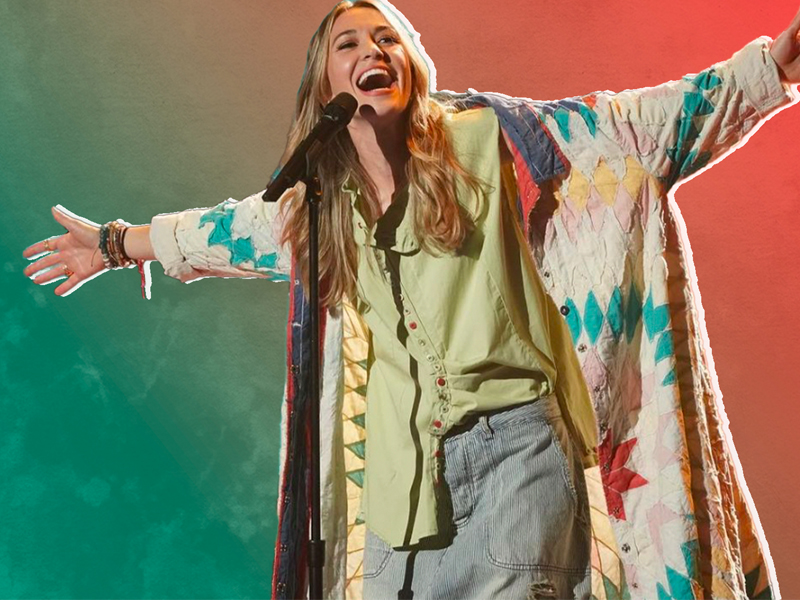 American contemporary Christian singer Lauren Daigle has given the world a gift with her evocative and comforting healing Christian music. She has been compared to Adele for her distinctive smoky alto voice, yet her personal identity shines through in her passionate gospel performances.
Lauren was raised with a strong foundation in music and worship. These were also the driving forces that kept her optimistic even as she spent two years of his teenage years bedridden with a debilitating illness. Anyone who has witnessed the singer-songwriter performs would definitely admire her undeniable talent. Thus, it was no surprise when she finally made it big in the contemporary music scene.
In 2015, her album "How Can It Be" debuted at No. 1 on the Billboard Christian Albums Chart and in the top 20 on the Billboard charts. This album became instrumental for the singer to be widely recognized in the Christian music scene. In addition, the album went on to win the 2016 Billboard Award for Top Christian Album, as well as a Grammy nomination for "Best Contemporary Christian Album." A sequel, "Look Up Child," was released and became even more popular. The single "You Say" from this album won the Grammy for "Best Contemporary Christian Music Performance/Song" in 2019, and the album itself won the Grammy for "Best Contemporary Christian Music Album."
If you enjoy and are inspired by Daigle's uplifting songs, you can witness her perform live on Sunday, December 11, at Saenger Theatre in New Orleans. This is her second night in the famous Louisiana venue. So if you missed booking tickets for her first show, this is your chance to redeem yourself. Click the "Get Tickets" link to reserve your tickets now.