Saenger Theatre | New Orleans, Louisiana
Legendary funk group, Tower of Power, and new-generation funk powerhouse Lettuce are joining forces to deliver an incredible concert in Louisiana, New Orleans! These two phenomenal acts will perform their much-awaited sets accompanied by the Louisiana Philharmonic Orchestra! The show will take place in Louisiana's prime entertainment venue, the Saenger Theatre, on Friday, 28th April 2023! Tower of Power, who's celebrating their 55th anniversary, will cover their career-spanning music from 15 albums. Meanwhile, Lettuce is promoting their latest album, Unify, released last summer. If you love funk music, this is your chance to experience the best of the genre from two eras! Score your tickets now to join this much-awaited funk extravaganza at the Saenger Theatre – in New Orleans!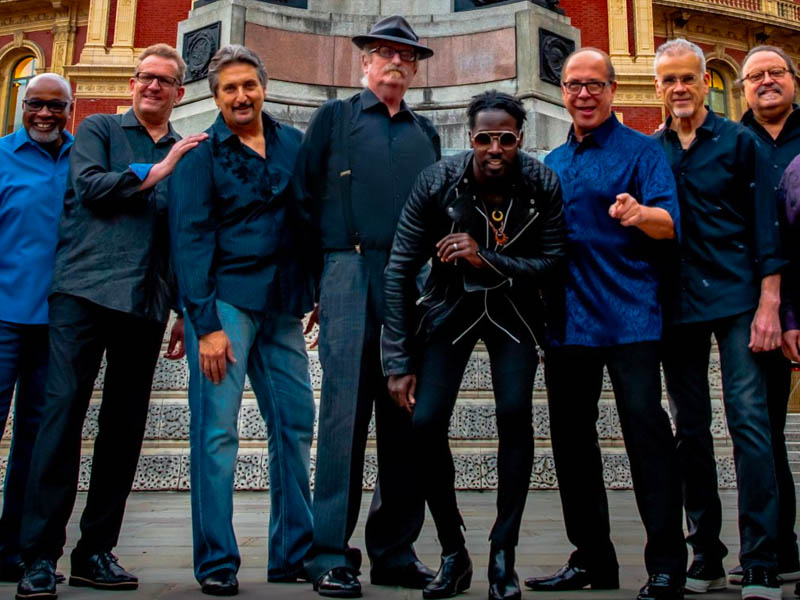 Tower of Power is a funk outfit from Oakland, California. The band emerged in 1968 and became the pioneer of the genre. They released several hit singles that conquered the Billboard Hot 100, such as "You're Still a Young Man," "So Very Hard to Go," "What Is Hip," "Don't Change Horses (in the Middle of a Stream)," and many more. The band released over 15 studio albums that consistently entered the pop and R&B charts. The band's self-titled third album was their highest charting effort to date, peaking at number 15 and 11 on the pop and R&B charts. The 1973 album sold over 500,000 copies and was certified gold in the U.S.
The newer generation purveyors of punk, Lettuce, is a brilliant quintet from Boston, Massachusetts. Lettuce's band members all met while attending Berklee College of Music. Their music is heavily influenced by Tower of Power, Earth, Wind and Fire, and Herbie Hancock. In 2002, the band released their debut album Outta Here. A decade later, the band finally had their first breakthrough with the release of their third album, Fly! The record entered Billboard's Jazz chart, peaking at number 6. In 2015, their fourth album, Crush, topped the Jazz charts and peaked at number 5 on the Heatseekers chart. The album was released via their own imprint, Lettuce Records.
See these fantastic funk bands as they perform their biggest hits at the Saenger Theatre – in New Orleans! Tickets to their much-awaited show featuring the Louisana Philharmonic Orchestra are now available!