Saenger Theatre | New Orleans, Louisiana
Matt Rife is on the road for his "PROBLEMATTIC WORLD TOUR." He recently made the announcement on YouTube with the aid of Aston Kutcher, and fans are already going crazy with excitement. It's his first one and promises to be a huge success. This part of the trek will see him light up the Saenger Theatre in New Orleans on Saturday, February 17, 2024, with his special brand of comedy. Known for creating some spectacularly funny jokes with his super quick wit, charming stage presence, and impeccable timing, this dude has got it all rolled up into one package. No one in their right mind will want to miss out on this truly awesome event, and neither should you. Getting your tickets early is a must, and you've come to the hottest spot to grab your tickets. Doing so is a very fast, safe, and secure process, which you can get started by clicking the "GET TICKETS" button located above.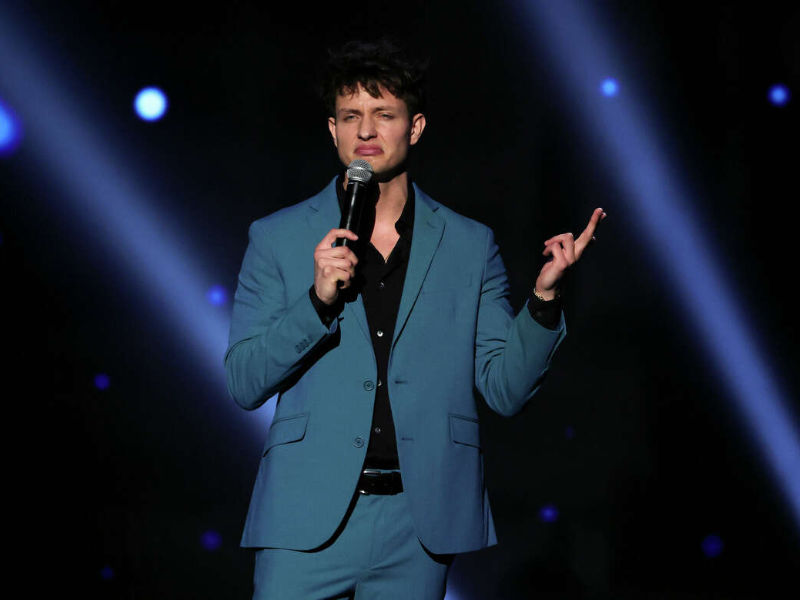 Matt Rife is a truly rare find in the industry. Not only is he incredibly funny with some of the best improv skills in the game, but he is not bad to look at either. His name has fast become one of the hottest in the industry, especially in recent times with a brand new tour lined up.
Matt was introduced to the work on September 10, 1995, in North Lewisburg, Ohio. He stands testament to the fact that good looking men can be funny too, which he brings by the bucket load, but that shouldn't come as a surprise. He has, after all, been honing his craft since he was only 15 years old.
During his shot time thus far, he made huge moves in the industry, like sharing the stage with the biggest names in comedy, such as Nick Cannon, Deray Davis, Mike Epps, Finesse Mitchell, Dane Cook, and a laundry list of others. Not only that, he has self-produced two of his own specials, 2021's "Only Fans" and 2023's Matthew Steven Rife, plus made an appearance on NBC's competitive comedy series, "Bring the Funny." He also became the youngest cast member on Nick Canon's successful improv series, Wild N' Out, plus appearances on "Brooklyn Nine Nine" as well as Fresh Off the Boat."
His ability to connect with audiences is unparalleled, as witnessed by his social media presence, which is off the charts, with over 14 million followers on Tik Tok and over 4.5 million followers on Instagram. People have really fallen in love with his comedy, and that is why he can sell out shows very quickly.
His latest tour is going to be something very spectacular indeed, and judging by the promotional video below featuring a whole bunch of "off the wall" jokes, it is not to be missed. With a huge legion of followers and a super-hot name right now, you can expect tickets to sell out very quickly.
Luckily, you can grab your tickets right here and now before it is too late with a super simple process. So there is really no reason to wait a single second; click the "GET TICKETS" button right now.