Saenger Theatre | New Orleans, Louisiana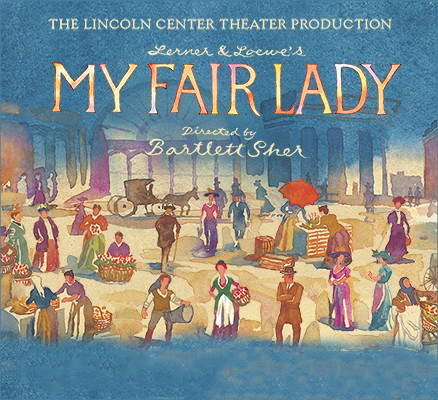 Get to the Saenger Theatre on time, on Thursday 11th January 2024 for My Fair Lady. Take your chance to sing along to the lyrics of Alan Jay Lerner for the wonderful musical that has been capturing audiences since 1956, My Fair Lady. Be transported to Victorian London to watch the unfolding story of Professor Higgins and a Cockney flower girl. Classic songs, such as 'I could've Danced All Night', 'Get Me to The Church on Time', 'On the Street where You Live' and 'with a Little Bit of Luck' have created a wonderful mix between humour and the desires of the human soul. Enjoy the songs of My Fair Lady at the location Saenger Theatre on Thursday 11th January 2024 and secure your place.
With brand-new choreography and with award-winning costumes, directors and actors! My Fair Lady, the timeless musical from way back in 1950, revitalized, refurbished and better than ever before, coming to you only at the superb Saenger Theatre in New Orleans on the Thursday 11th January 2024. The most breathtaking musical of all time, MY FAIR LADY is back on! My Fair Lady tells the tale of Eliza Doolittle, a young Cockney flower hawker, and Henry Higgins, a linguistics Professor who has decided to convert her into his sense of a "proper lady." After making a wager with his friend, Professor Higgins embarks on the impossible task of changing a young flower peddler from London Covent Garden Market, with the most rough cockney voice, into a fine fair lady capable of being accompanied to any good English ball. With her conclusive test Eliza must dance with the Hungarian Prince Zoltan Karpathy at the Embassy ball. Will Elisa succeed in turning herself into the proper Lady she has always dreamed of? What will happen when she finds out she is just the pawn in some wager? Reserve your tickets now and watch as the drama unfolds in one of the world's most breathtaking musicals ever!