Saenger Theatre | New Orleans, Louisiana
Needtobreathe's Into The Mystery Acoustic Tour with Patrick Droney comes to Saenger Theatre in New Orleans on Wednesday, May 4th 2022. Grab some tickets, pull in your friends and come on down for the best live and unplugged show of the year, with their previous two full albums, Out of Body, in 2020, and, Into the Mystery, in 2021 yet to be toured this is going to be absolutely beautiful.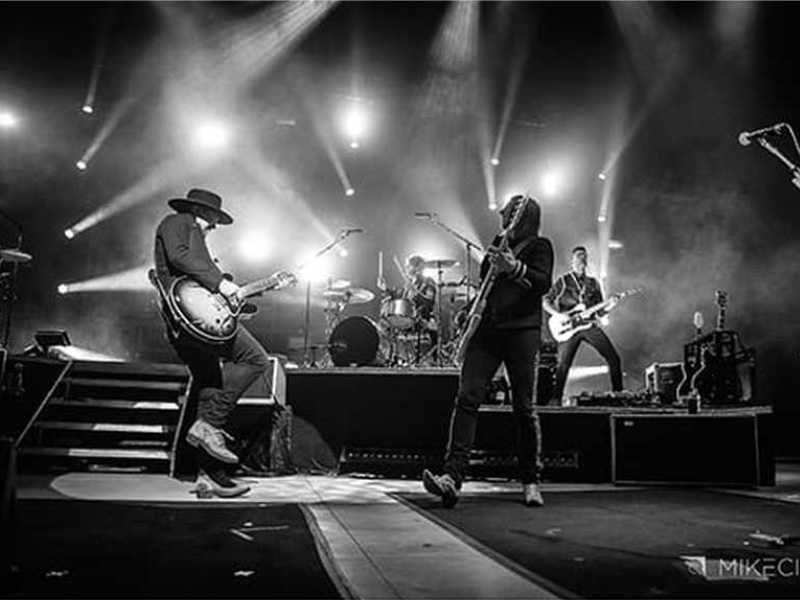 Not for the first time are the band turning off the amps, letting their hair down and giving the fans the intimate, soul-baring set they crave, "the success of the acoustic tours over the years has been one of the biggest surprises of our career," said frontman Bear Rinehart. "The intimacy and conversation that takes place in these beautiful theaters has been a pretty magical experience for us as a band. So much of our music was written and recorded acoustically in a living room, and with two new albums to pull from, we want to bring that experience to you again." They will be joined on the tour by guest Patrick Droney, who shared in Instagram, "I've been moved by NEEDTOBREATHE's music for a long time and couldn't be happier to share the stage as these are bound to be beautiful nights of stories & music."
Needtobreathe is Lead singer, guitarist and pianist Bear Rinehart, singer and bassist Seth Bolt, singer and keyboardist Josh Lovelace, drummer Randall Harris, and guitarist Tyler Burkum. Together the band have released eight studio albums: Daylight, in 2006, The Heat, in 2007, The Outsiders, in 2009, The Reckoning, in 2011, Rivers in the Wasteland, in 2014, Hard Love, in 2016, Out of Body, in 2020, and, Into the Mystery, in 2021. Five of which reached number 1 on the Christian Albums chart along with a number of singles including "Washed by the Water" in 2007, which reached number one on the Hot Christian Songs chart, the Grammy-nominated "Multiplied" from 2014, "Brother" from 2015, which charted on the Top 100 and reached number 1 on the Hot Christian Songs chart, and "Who Am I" from 2020, which reached number 14 on the Hot Alternative Songs chart. Into the Mystery, which came out at the end of July 2021, charting at number 56 on the Billboard 200, number 9 on the Top Rock Albums chart and number 1 on the Christian Albums chart.