Saenger Theatre - New Orleans
Are you ready for another season of Nutcracker! Magic of Christmas Ballet? The tradition of seeing our favorite Nutcracker story to be performed on stage will soon be here, and we could not wait to be enthralled and bedazzled once again by the larger-than-life production of the acclaimed Moscow Ballet. The renowned ballet company will stop at Saenger Theatre, New Orleans, this December 27, Tuesday. If you haven't booked anything for that day, bring the entire family to the famous New Orleans venue and prepare them to experience the exquisite artistry of this international production in its 30th Anniversary tour. Click on the ""Get Tickets"" button to reserve your tickets!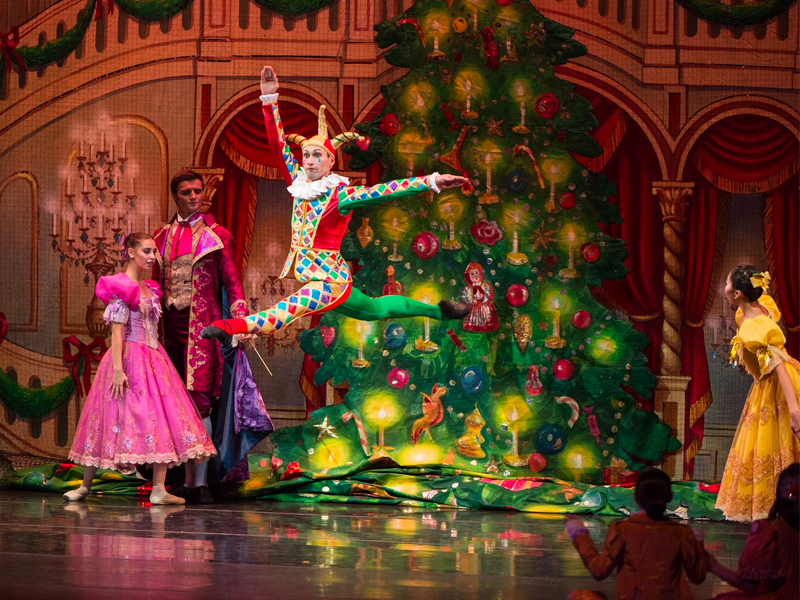 Perhaps one of the best ballet companies in the entire world, Moscow ballet's Nutcracker! Magic of Christmas Ballet became an annual tradition, especially for children. In fact, the New York Times once reviewed the show and said that it was a "knockout production brimful with a feeling that will leave kids wide-eyed with delight." Thus, it proves that Moscow Ballet's Nutcracker! Magic of Christmas Ballet is a must-see event for the entire family.
Since the early 1990s, the ballet production has been touring around US and Canada every Christmas season to showcase the beauty and magic of the Nutcracker ballet. However, this year is extra special as it marks the 30th year of Great Russian Nutcracker. This is also a monumental year for the production as its producer, Talmi Entertainment, announced that the famous show will be renamed "NUTCRACKER! Magic of Christmas Ballet." This move is in solidarity with the people of Ukraine, which is devastatingly affected by the war against Russia.
As a way to help the affected families, a portion of ticket proceeds will be donated to humanitarian relief efforts in Ukraine. By doing so, artists and patrons of "NUTCRACKER! Magic of Christmas Ballet" can use this 30th Anniversary Tour as a platform to directly help those in need.
"Talmi Entertainment's production has always had at its heart a message of international unity. It is more important than ever to speak out for peace and humanity with the tools we have: the international languages of dance and art and love," said Akiva Talmi, Founder and Producer of Talmi Entertainment.
With these humanitarian efforts to help the people in need, you are invited to witness Moscow Ballet's Nutcracker production this Christmas season. You will not only enjoy the spectacular show, but you will have the chance to help the people of Ukraine.