Saenger Theatre | New Orleans, Louisiana
This October, the Saenger Theatre in New Orleans is about to get loud because legendary rock legends, Yes, are coming! On Wednesday, 19th October 2022, Yes will bring their much-anticipated tour, Close To The Edge, to Saenger Theatre! The band is currently celebrating its 50th anniversary and is set to perform their massive hits, "Roundabout," "Owner of a Lonely Heart," and "I've Seen All Good People…," among others! Apart from hits, fans can also expect Yes to perform tracks from their latest album, The Quest! So if you're a Yes fan, you better hurry and score your tickets to their show at the Saenger Theatre!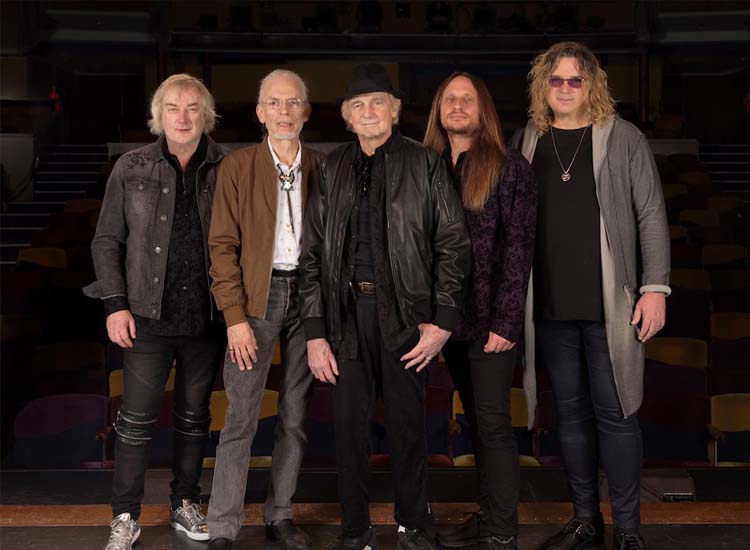 Legendary progressive rockers Yes is one of the most highly regarded bands to come out of the '60s. Their work from the '70s and '80s helped shape the rock industry into what it is today. Their early studio releases, The Yes Album, Fragile, and Close to the Edge, hold an unprecedented legacy and inspired the next generation of rock musicians. The band's longevity has also created some of the most revered classic rock gems, such as "Roundabout," "Owner of a Lonely Heart," "Love Will Find a Way," "Lift Me Up," and more. Yes's career spans more than five decades and has produced 22 critically-acclaimed studio albums, seven of which entered the top 10 mainstream charts in the U.S. In 2021, Yes dropped their 22nd album, The Quest, which topped the U.K. Rock and Metal Albums chart.
Yes's legacy has made them one of the top-selling bands during the '70s and '80s. They had sold more than 30 million albums worldwide and earned multi-platinum and gold certifications. The band made their first Grammy Award in 1985 when their single "Cinema" from the album 90125 won Best Rock Instrumental Performance. In 2017, Yes's current and former members were inducted into the Rock and Roll Hall of Fame by Ursh members Alex Lifeson and Geddy Lee.
Tickets to see the rock legends perform at the Saenger Theatre – New Orleans is now available!