Saenger Theatre | New Orleans, Louisiana
Sunday night is comedy night this February 5, as the actor-comedian Chris D'Elia delivers another rib-tickling stand-up comedy show at the Saenger Theatre. Don't miss out on the chance to see the star of "Whitney" and "Undateable" perform his brand of hilarious comedy after years of hiatus. The 42-year-old comic is known for not censoring his crude humor, so you know you're in for a good time. When this comic takes the stage and starts talking, you're in for a wild and hilarious experience. Come have some laughs with D'Elia on your otherwise dull Sunday. Mark your calendars and reserve your tickets here. Just click the "Buy Tickets" button on this site.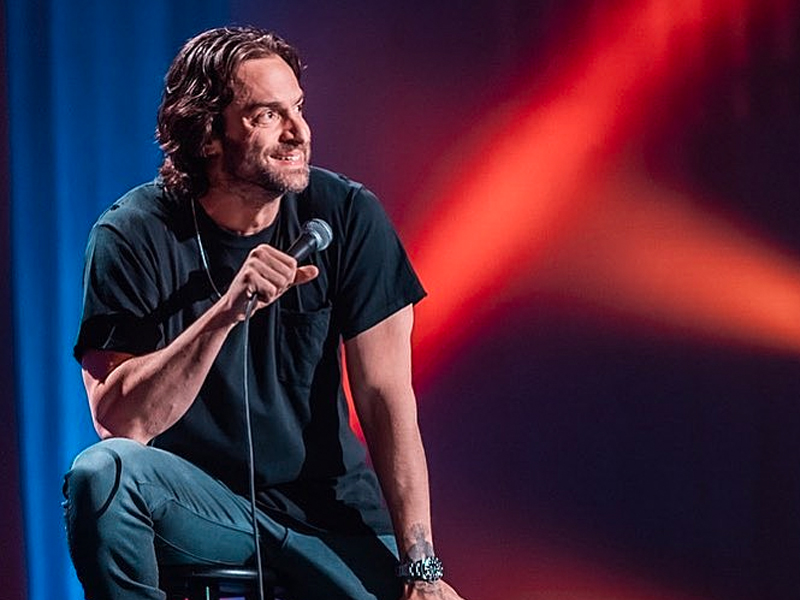 Chris D'Elia is a stand-up comic, actor, writer, and podcast presenter. He started out in acting but switched to comedy in 2006. In his own words, D'Elia prefers to call himself as an actor who does stand-up comedy. His career took off after he was showcased on a number of high-profile comedy shows, including Comedy Central's Live at Gotham, Comedy Central Presents, and Showtime's Live Nude Comedy. He became more well-known in his notable acting gigs, especially in his årole as a season regular on "Glory Daze" in 2011. He has since made numerous films and television appearances, including in such notable works as "The Good Doctor," "Huge in France," "You," "Life in a Year," and "Undateable." Moreover, he has three Netflix specials: "No Pain" in 2020, "Man on Fire" in 2017, and "Incorrigible" in 2015. In addition to acting and stand-up comedy, he hosted several podcasts, including "The Ten Minute Podcast," "Congratulations," and "The King and The Sting." In 2018 and 2019, D'Elia became internet famous for his impressions of Eminem, which the rapper found amusing. After that, he starred in Eminem's "Homicide" music video, impersonating the rapper.
Chris D'Elia is performing live again after an extended hiatus. The tour, which kicked off in Texas in the summer of this year, will continue to run until 2023. This is a piece of good news for fans of the 42-year-old actor-comedian because he will be bringing the fun and naughtiness of his stand-up comedy to more venues in the country. Catch him this February 5 at the Saenger Theater in New Orleans for a rib-tickling night that will get you rolling down the side aisle in laughter. Secure your tickets for the show by clicking the "Get Tickets" link.