Saenger Theatre | New Orleans, Louisiana
Are you ready for some out and out hilarity? Chris Tucker brings a night of laugh-out-loud stand-up comedy to Saenger Theatre – New Orleans on Saturday 30th November 2019! The award-winning comic and actor reflects on his experiences as a performer, celebrity and father, with side-splitting results! One of the slickest stand-up comedians on the circuit, Chris Tucker is an absolute professional at making audiences laugh – he'll get you every time!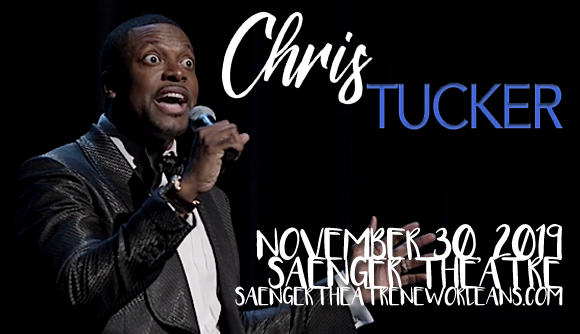 Chris Tucker is an American comedian and actor who's first foray into stardom was as part of Def Comedy Jam in the 1990s. He has since become a well-known comedy actor, starring in a variety of films, including the cult stoner-buddy movie Friday alongside Ice Cube, the Rush Hour trilogy with Jackie Chan, and Money Talks, Fifth Element and the Silver Linings Playbook, among others. Tucker has also become a renowned stand-up comic over the years, as evidenced by his 2015 Netflix comedy special, recorded in his hometown of Atlanta, GA.