Saenger Theatre | New Orleans, Louisiana
The "Banshee Season' 2023" tour, featuring the alternative rock legends of the 1990s, Counting Crows, is set to be the band's most successful outing. To say that this concert will be every rock fan's dream is an understatement. Special guests include the emo band Dashboard Confessional, and they will both be appearing on Friday, August 18, 2023, when the tour will stop at the Saenger Theatre in New Orleans, which is home to one of the world's most renowned venues. Simply click the "Get Tickets" button now to secure your place for what will be the best time of your life.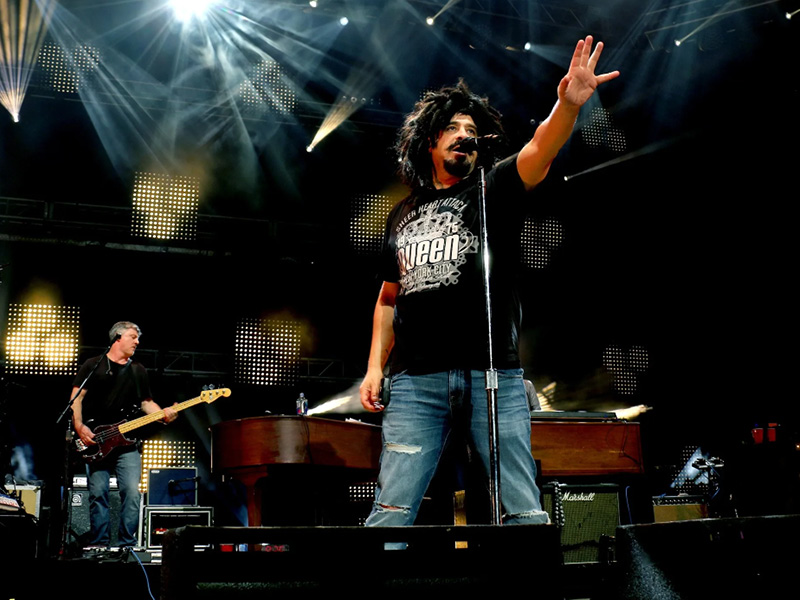 With the release of their first studio album, "August and Everything After," Counting Crows burst onto the scene at the tail end of 1993. It featured the hit singles "Mr. Jones" and "Rain King," and it helped to establish the band as a major alternative rock force in the '90s. Fans and critics alike praised the album, leading to seven million album sales in the United States alone.
Since then, they've released a slew of additional albums like Recovering the Satellites and This Desert Life, and they've kept their fans happy with a touring schedule to the present day, solidifying their position as one of the most seminal bands in rock history.
Dashboard Confessional's devoted early 2000s fan base was won over by the band's emotionally charged lyrics and acoustic sound on albums like The Swiss Army Romance and A Mark, a Mission, a Brand, a Scar. Reuniting and releasing new music after a hiatus in 2010 shows the band's continuing significance to the emo and alternative rock subgenres.
Given the caliber of the performers, it's no surprise that tickets are moving quickly. If you'd like to attend, you'd better click the "Get Tickets" button right now because they won't last long.