Saenger Theatre | New Orleans, Louisiana
New York Times Best Seller and Emmy Award Winner Derek Hough is hitting the road for his "Symphony of Dance trek." The tour will see Hough traverse North American cities, starting in Las Vegas on September 28th and coming to a close on December 23rd in Idaho Falls for the first time in four years. Fans will witness a high-energy show filled with all the glitz and glamor that Hough is known for, so expect a stunning set, beautiful costumes, and a choreography of steps that will take your breath away. This part of the trek is coming to the Saenger Theatre in New Orleans on Thursday, November 16, 2023. With a show this hot, tickets are fast becoming unavailable. You can, of course, score yours right here and now, but you need to be quick as they won't be around for long. All you need to do is click the "GET TICKETS" button and follow the simple check-out process.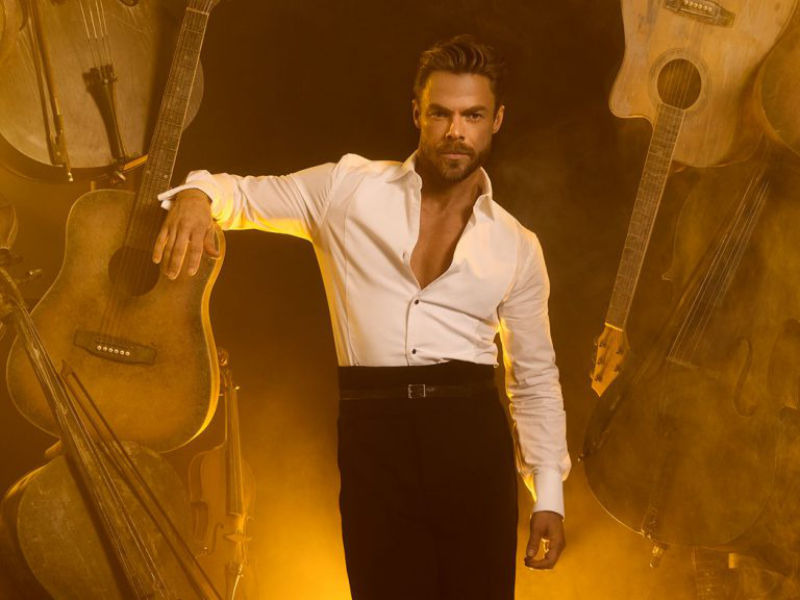 When discussing the world of professional dance, there is no one more well-known than Derek Hough. His incredible talents as a musician, actor, choreographer, and dancer have continually amazed and delighted his devoted following, and his achievements make for some exciting reading.
Hough trained under Shirley Ballas in London. He spent ten years there studying at the "Italia Conti Academy of Theatre Arts," where he honed his skills in acting, singing, gymnastics, and various different dancing styles. This multi talented individual can even play various musical instruments such as the drums, piano, bass, and guitar, making him a truly well-rounded individual. It should come as no surprise, then, that success has come so naturally to him.
His stint as a competitor on Dancing with the Stars started in 2007 and lasted nine years, working with awesome talent such as Jennie Garth, Shannon Elizabeth Amber Riley, and Amy Purdy. During that time, he won a record-shattering six times, making him the only pro on the show to win six Mirroball Trophies. He would also become a judge on the show as well as on NBC's World of Dance from 2017 to 2020.
His Broadway credits include Burn the Floor and Footloose, the Musical, in which he played Ren. He has also made appearances in major motion pictures like "Rock of Ages" and "Harry Potter," as well as staring in his own movie, Make Your Move. In 2014, he published his first book, titled "Taking the Lead: Lessons from a Life in Motion," which quickly became a bestseller on The New York Times Best Seller List. He has won three Primetime Emmy Awards for Outstanding Choreography out of an incredible eleven nominations.
Other notable achievements include choreographing and performing "Parachute," Cheryl Chole's hit single, as well as signing a broad deal with ABC Entertainment. He has done it all, conquering theater, television, and film, and now he is bringing his talents to an incredible tour that you will have the chance to witness. Grabbing your tickets now will secure your place in what will be THE dance show of the year.