Saenger Theatre | New Orleans, Louisiana
Are you ready to dance and sing to "Cómo Te Voy A Olvidar," "Las Maravillas de la Vida," "El Listón de Tu Pelo," and other famous songs of the Latin supergroup Los Angeles Azules? If you are, then you are in for a treat as the multi-awarded musical group from Mexico will extend their "De Iztapalapa Para El Mundo Tour" to the first quarter of 2023. The Blue Angels will come down from the pedestal of Latin music supremacy and perform at the Saenger Theatre New Orleans this April 1st, 2023. This is too good to be an April Fools' prank as the Mexican superstar band is serious about bringing joy, excitement, and fun to their fans in the US. Click the "Get Tickets" button to secure your tickets as early as today. Get yours now before they run out!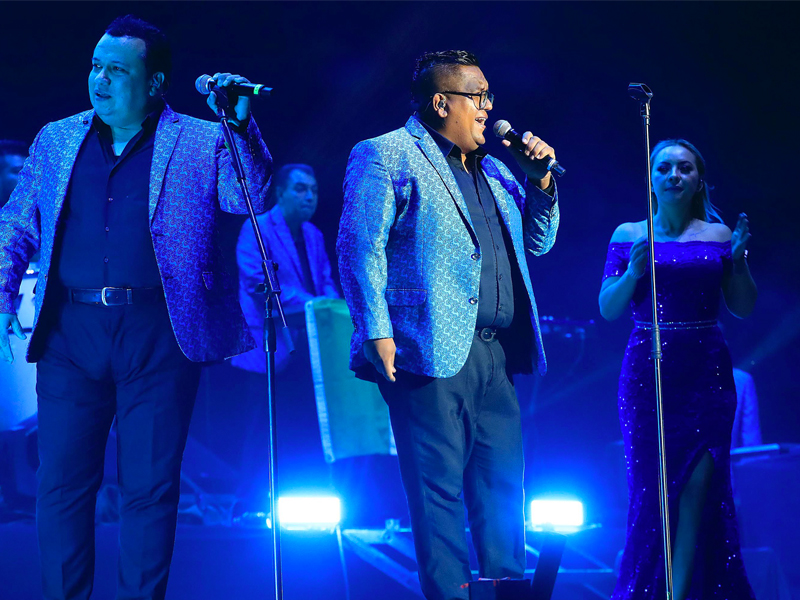 As one of the most popular Mexican groups, Los Angeles Azules has been trailblazing in the Latin music scene by blending cumbia with electronic dance. Since 1976, the group has been dominating the Cumbia Sonidera subgenre, which they helped pioneer in the late 70s and early 80s. Although it was a not-so-popular sound in those times, the group's music was a breath of fresh air. Their innovative sounds, predominated by accordions and synthesizers, were well-received by Mexican audiences and eventually by the entire Latin music community.
Although their popularity has skyrocketed, it took the band 10 albums before hitting gold with their single "Cómo Te Voy a Olvidar" (How can I Forget You). It climbed in the Hot Latin Songs chart and Latin Airplay in 1997 and became the group's first massive hit. This led to a broader appreciation of their albums, both past and subsequent ones.
In over 30 years, the band has produced 23 studio albums and 31 compilation albums, garnered countless awards and nominations, and sold over 1,310,000 albums, including 500,000 in the United States. Their best-selling album, "Como Te Voy A Olvidar," was awarded a diamond and quadruple platinum for the sales of over 600,000 copies. Their latest album was released in 2020, and the band is hinting at releasing a new one soon. However, the album release could probably wait for now as the band is busy on their North American Tour. Their "De Iztapalapa Para El Mundo Tour" has been a massive success and is slated to return to the concert circuit first quarter of next year. Los Angeles Azules will continue to bring their live music to many cities next year, and one of their stops will be at the Saenger Theatre in New Orleans on April 1, 2023. Tickets are now available, and you can reserve yours now by clicking the "Get Tickets" button on this site.