Saenger Theatre | New Orleans, Louisiana
Vampire Weekend!!! New York City boys and girl are coming to New Orleans! Live at the Saenger Theatre on Tuesday 6th October 2020. The Indie-rock band are touring their latest album Father of the Bride which is their fourth studio album and after 6 years in hiatus Vampire Weekend are back with the group's first project since multi-instrumentalist and producer Rostam Batmanglij's departure from the group. The pop and indie rock album is musically diverse and heavily referential, contrasting heavy and direct lyrics against a bright spring-time musical mood, with its wide range of influences including country music and jam bands. Its Vampire Weekend all over and you are going to love it!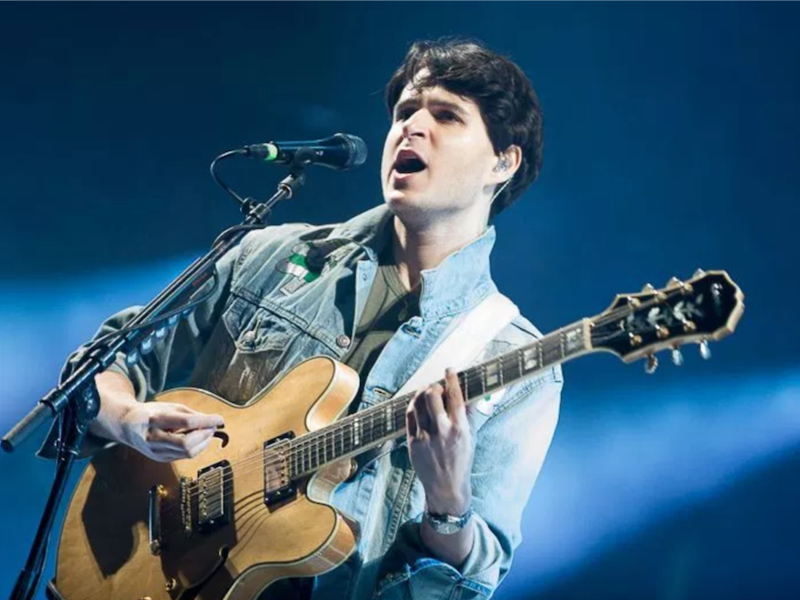 Three No. 1 albums, A platinum record, Throw in a Grammy win for Modern Vampires in the City! After 11 years, the band have yet to release a bad, or even a just-OK, album; on Metacritic, their Average Career Score stands at 82. Vampire Weekend are Ezra Koenig on lead vocals, guitar, piano, Chris Baio on bass, backing vocals, Chris Tomson on drums, percussion, backing vocals, Brian Robert Jones on guitar, backing vocals, Greta Morgan on guitar, keyboards, percussion, backing vocals, Garrett Ray on percussion, drums, backing vocals and finally Will Canzoneri on keyboards, backing vocals.
"With the ballyhooed release of Father of the Bride, Vampire Weekend makes a serious case for being the only band from indie rock's ascendant decade that's remained creatively inspired, commercially viable, and culturally interesting enough to still command true mainstream attention. In short, they may be the most important band of the '00s indie era still operating at the end of the '10s" – Tyler Clark, Consequenceofsound.