Saenger Theatre | New Orleans, Louisiana
It is the time of the year again! A Christmas Story comes to Saenger Theater, New Orleans on Friday 20th December 2019 at 8:00 pm.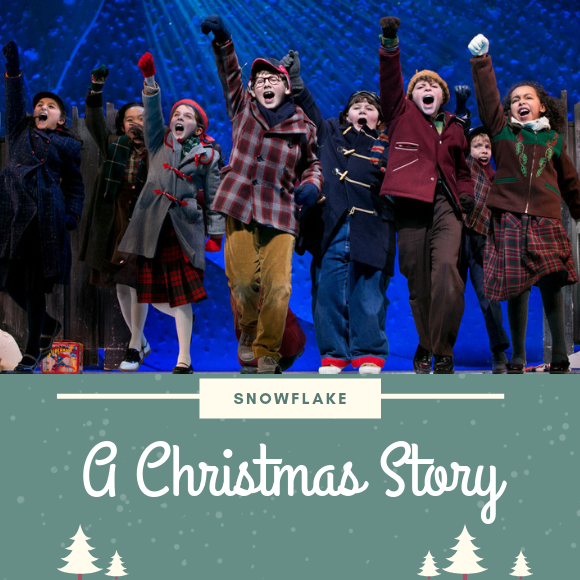 If there is a list for must-watch Broadway productions in this holiday season, A Christmas Story would be on the top of the list. There is no doubt that this spiffy show will brighten up your Friday night easily.
Every kid has some wish list they have when it comes to Christmas. Ralphie Parker from Indiana has the ideal holiday gift of his dreams too and, that is an official Red Ryder® Carbine-Action 200-Shot Range Model Air Rifle. The show is set in the 1940s, depicting the struggles of Ralphie in getting what he wishes for.
Musical numbers:
Act 1
"Overture" – Orchestra
"It All Comes Down to Christmas" – Ralphie, the Parkers, and Ensemble
"Red Ryder Carbine Action BB Gun" – Ralphie and Jean
"It All Comes Down to Christmas (Reprise)" – Ralphie and Company
"The Genius on Cleveland Street" – The Old Man and Mother
"When You're a Wimp" – Kids
"Ralphie to the Rescue!" – Ralphie, Miss Shields, the Old Man, Mother, Randy, and Ensemble
"What a Mother Does" – Mother
"A Major Award" – The Old Man, Mother, and Neighbors
"Parker Family Singalong" – The Parkers
"Act One Finale" – Ralphie and Ensemble
Act 2
"Entr'acte" – Orchestra
"Sticky Situation" – Ralphie, Flick, Schwartz, Kids, Miss Shields, Nurse, Flick's Mom, Fireman, Policeman, and Doctor
"You'll Shoot Your Eye Out" – Miss Shields and Kids
"Just Like That" – Mother
"At Higbee's" – Elves
"Up on Santa's Lap" – Santa, Elves, Ralphie, Randy, and Kids
"Before the Old Man Comes Home" – The Parkers
"Somewhere Hovering Over Indiana" – Ralphie, Randy, and Kids
"Ralphie to the Rescue! (Reprise)" – Ralphie and Ensemble
"A Christmas Story" – The Parkers and Full Company