Saenger Theatre | New Orleans, Louisiana
Merry Christmas! It is time to be jolly. Come join us at A Christmas Story: The Musical at Saenger Theater, New Orleans on 17th December at 7:30 pm to welcome the festive season.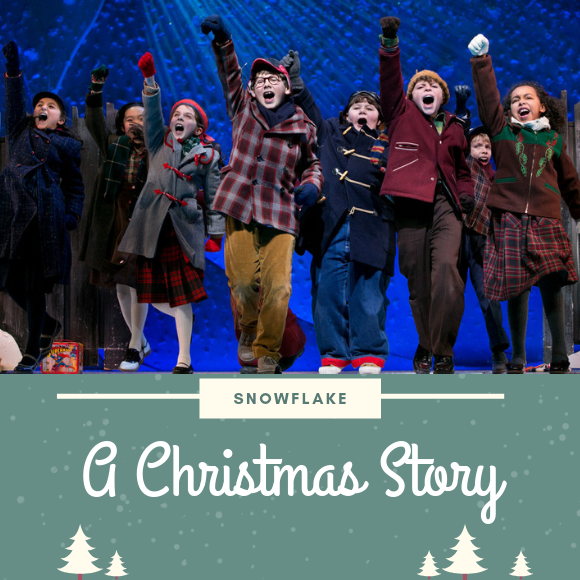 A Christmas Story is a bright, light Broadway retelling of the 1983 holiday perennial family film during the Christmas season in America.
All of the movie's most beloved moments are in the Broadway production, including the Old Man's leg-shaped lamp, the tongue-on-a-flagpole scene, the bunny suit, the Santa slide and all of Ralphie's extravagant daydreams.
The show is complete with dazzling dance numbers, gorgeous sets and an incredibly talented cast of youngsters who play Ralphie and his classmates.
If you are wondering if your children will like this Broadway production, the answer is ye! In fact, they will love it if they like the movie upon which the show is based on.
A Christmas Story is completely family-friendly and will delight kids of all ages. All of you will admire the fun dance numbers, colorful sets, and costumes, and there is even an appearance from the big jolly guy himself (Santa). The show also boasts a large ensemble of children, which may even inspire your young ones to catch the theater bug!
The reviewer of the Seattle production wrote:
"Just about every nostalgic, humorous vignette, celebrating a kind of quirky childhood innocence enshrined in America's past, gets an up-tempo romp in the polished, very busy score…. performed with vigor by an admirable cast of 33… But overall, 'A Christmas Story' looks spiffy, with Walt Spangler's snow-cave design brightened by giant Christmas packages and trees and Howell Binkley's twinkly-tastic lighting. If it's too long a haul, there's a lot here to please kids."
Book your tickets today before it is all sold-out!