Saenger Theatre | New Orleans, Louisiana
A second night to Chris Rock's New Orleans show is recently added as thousands of fans insist on seeing the Comedy GOAT's hilarious standup comedy show. As part of his "Ego Death World Tour," Chris Rock will have a repeat of his show this Saturday, October 1st, at the famous New Orleans venue. Prepare for a night of all-new side-splitting acts and rib-tickling jokes that will turn your boring Saturday night into hours of laughter and hilarity that only Chris Rock can deliver. Regardless of whether he will include the infamous "slapgate" into his standup act or not, Chris will put a big smile on your face all throughout the show. Grab your tickets now by clicking on the "Get Tickets" button.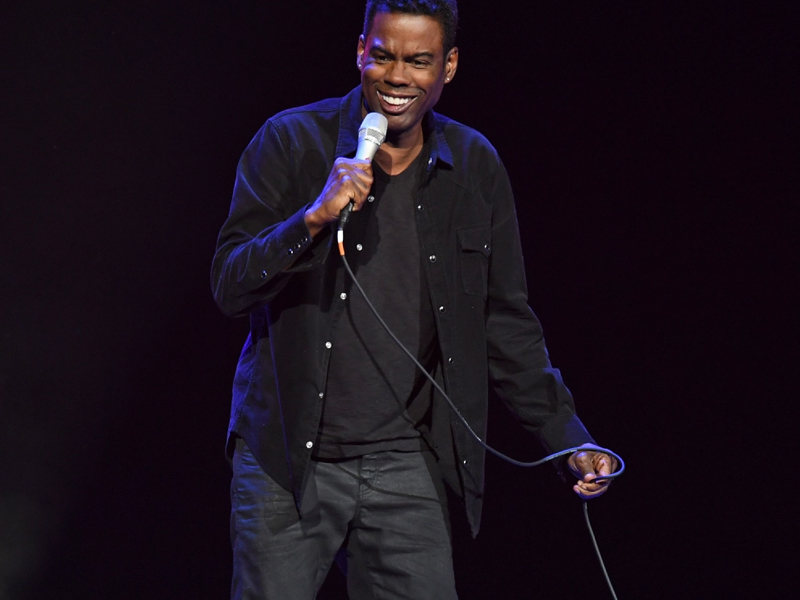 If there is something good that came out of the infamous Oscar slap that was heard all over the world, it's the fact that Chris Rock's "Ego Death World Tour" became even more popular. Several shows of the comedy icon were sold out overnight after the Oscar altercation. Thus, it doesn't surprise why many people requested and insisted on additional shows.
Although the unpleasant Oscar debacle surprisingly positively impacted his shows' sales, this does not overshadow the immense talent this 57-year-old man has.
Over the years, Christopher Julius Rock, commonly known as Chris Rock, has proven to be more than just a funny guy. He has reinvented himself as an actor, writer, producer, and director. From his early days in Saturday Night Live to appearing in major movies like "Dogma" and "Grown Ups" to hosting the Oscars, winning Grammy and Emmy, and writing a best-selling book, Chris Rock has done it all. Indeed, he is a multifaceted man.
Today, he is embarking on the North American leg of his "Ego Death World Tour." This marks his first world tour in more than five years. Catch him live this October 1 (Saturday) at New Orleans' Saenger Theatre.